Something Old, Something New invites you to have your own heirloom diamond set alongside an ethically sourced, modern cut diamond in one of six unique ring designs.
With some loose antique diamonds, some from her own grandmother Gwen, Sarah designed each Something Old, Something New style (Iris, Daphne, Hazel, Gwen, Coralie and Elsa) named after the women whose diamonds feature in the original prototype, as a link to the past and a promise for the future.
Please note, we will only reset loose heirloom diamonds with a current valuation and are unable to reset existing diamonds as solitaire rings or bespoke designs.
For more information and to begin the process please contact us to receive the Guidelines, Application Form and Resetting Waiver.
---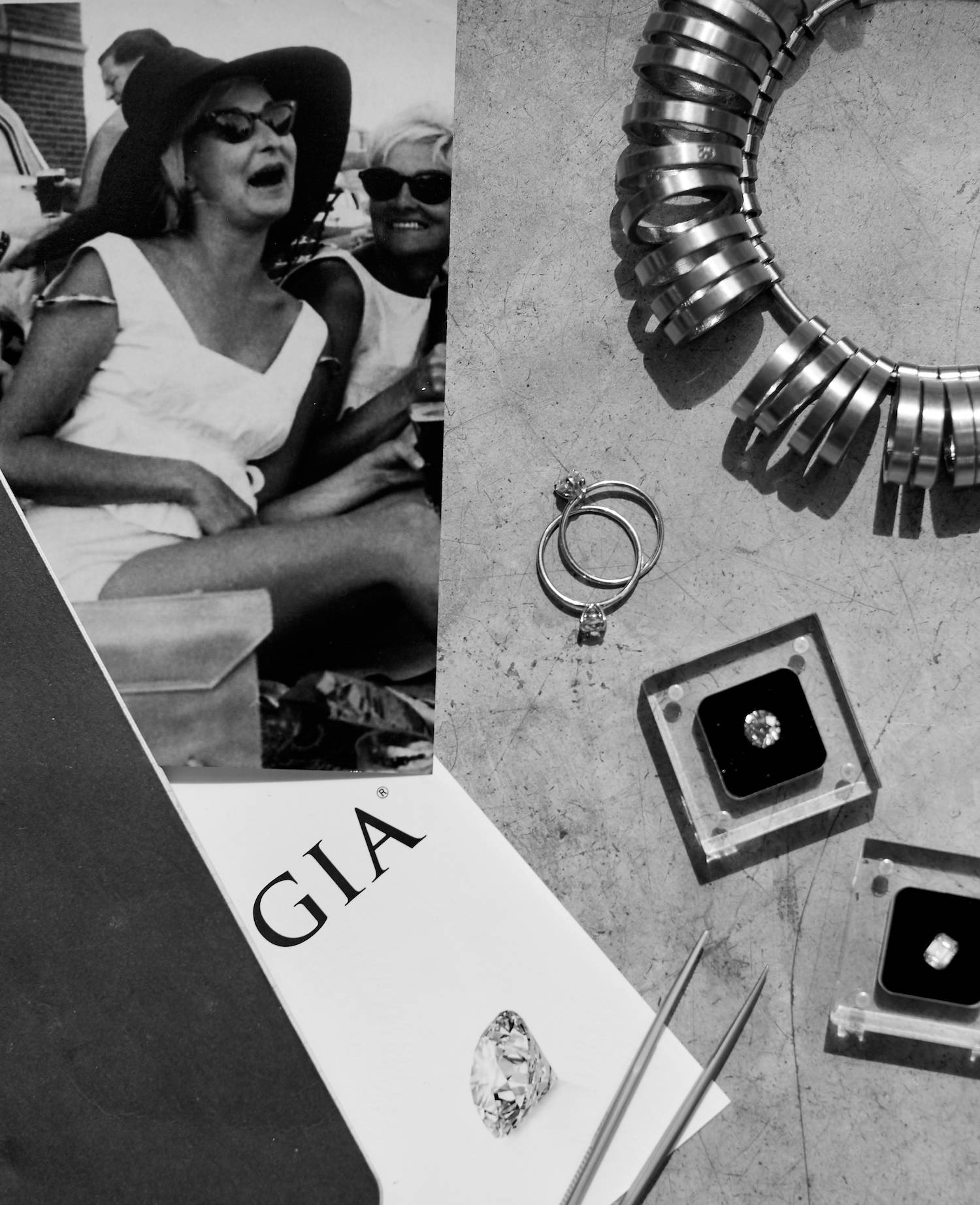 ---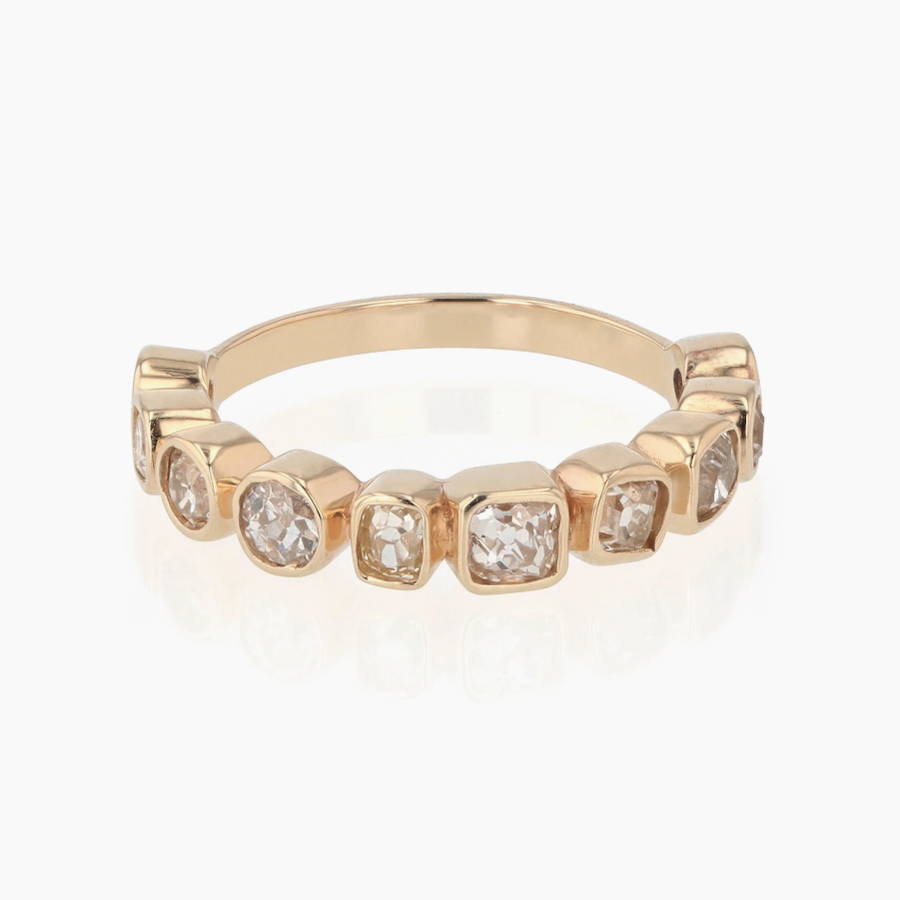 Coralie
Round band with antique and modern cut diamonds in bezel settings.
Pictured - Combination of ten heirloom and modern cut diamonds, approx 0.3ct weight per stone.
From $6,800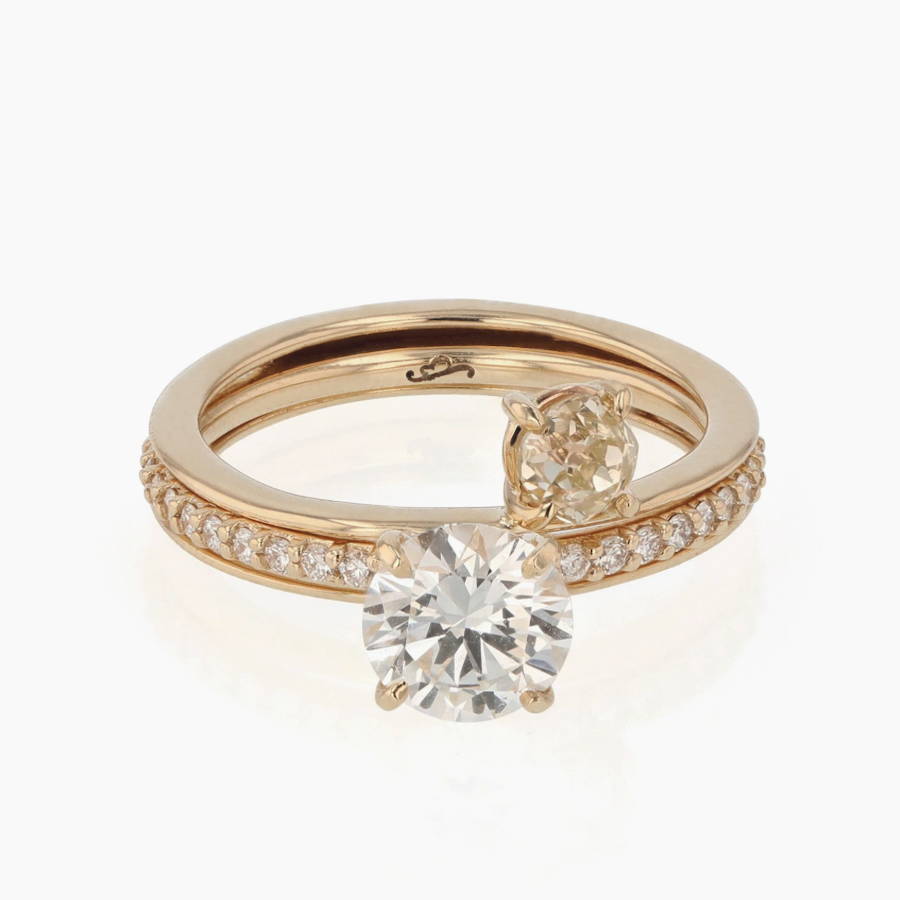 Elsa
Two piece ring featuring band with 0.42ct of white diamonds in shared claw settings.
Pictured - 1ct brilliant diamond and 0.25ct heirloom diamond.
From $7,200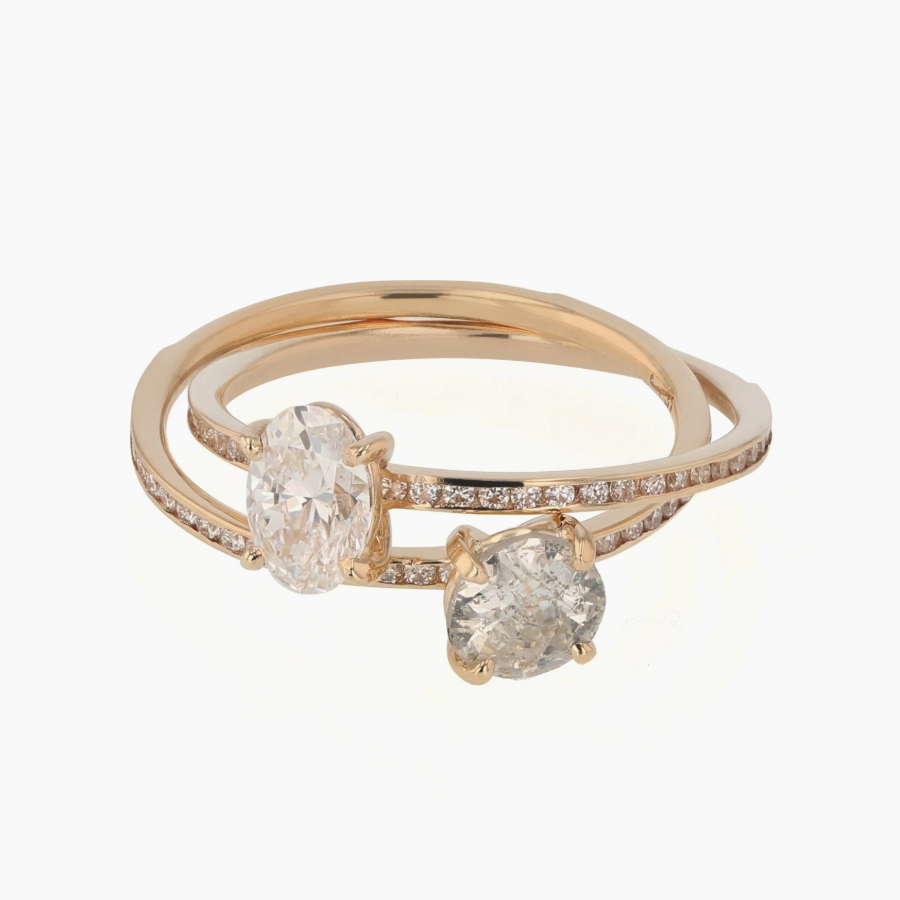 Hazel
Interlocking round bands with 0.4ct of white diamonds in shared claw settings.
Pictured - 0.5ct oval diamond and 0.5ct heirloom diamond.
From $7,200
---